1. The Bachelorette 
Just because Rachel Lindsey got eliminated from Nick Viall's season of The Bachelor doesn't mean she has stopped looking for love. She is back with her very own season, and she is stealing hearts AND making history as the first black Bachelorette. 

Besides the fact that Rachel Lindsey is totally adorable, this show has the drama, the romance, and the hot guys that we all shamelessly crave. The Bachelorette is my not-so-guilty pleasure of the summer.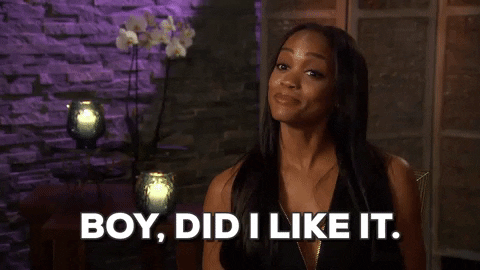 You can watch The Bachelorette Mondays 8/7c on ABC.
2. Riverdale
If you have not seen Riverdale yet stop what you are doing right now and go watch it. This show will have you HOOKED and SHOOK. Riverdale is based off of the Archie comics we used to read as kids, but with a dark twist. The tragic death of Riverdale's resident pretty boy/quarterback, Jason Blossom, has the whole town running amok. As more details of his death unfold, it's up to a group of Riverdale's very own teens to uncover the truth.
Did I forget to mention that Cole Sprouse is part of the cast???
Season 2 comes returns on October 11, but you can catch up on Season 1 on Netflix.
3. SKAM
Have you ever wondered what Gossip Girl would be like if it were set in Oslo instead of New York? No? Well, if you did, Skam is the web series for you. Skam literally means SHAME so you already know these teens are engaging in some pretty reckless activities. Every season focuses on a different character and their chaotic love lives.
 I hope you don't mind subtitles, because his show is totally binge-worthy.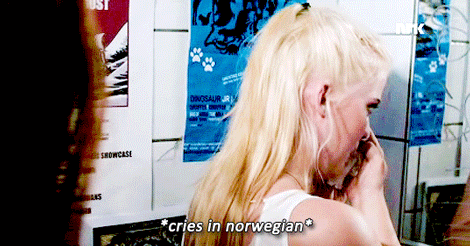 4. Degrassi: Next Class
If drama is what you seek, Netflix's Degrassi: Next Class is a treasure-trove of calamity and melodrama.
Now, before you go and hate on this show, HERE ME OUT.
Is it better than the OG Degrassi that used to air on TeenNick? NO, not in the slightest.
Is it ridiculously cringy? Yes, but do I watch every episode with my teeth gritted and my fingers covering my eyes? No.
Do you want to know why? Because even though it's a fetus Degrassi, it's Degrassi none the less. It is not lacking in drama which is why we loved the show in the first place.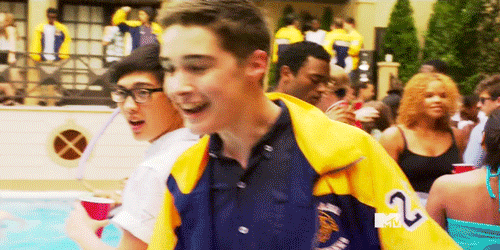 Season 4 is out now and you can watch it on Netflix.
5. Summer Break
Summer Break is the kind of show where you unknowingly watch an entire season and then ask yourself "Why am I watching this?" My point being, it's totally pointless. However, completely compelling. The show follows a group of LA teenagers, "documentary style," as they embark on wild adventures in "Cali."